Comms Council UK today announced the finalists of the 15th annual Awards. Each year, the Awards acknowledge accomplishments within the Unified Communications and VoIP industry. As with previous years, the 2023 Comms Council UK Awards are sponsored by Magrathea, and this year's winners will be announced at a ceremony at Tate Modern in London on the 28th September.
The award categories for this year include: Best Communication Provider SME, Best Communication Provider Enterprise, Best SOHO Service, Best Enterprise Service, Best Multi-national Service, Best Innovation, Best Comms Application, Best Comms Device, Best Industry Enabler and Outstanding Contribution Award.
Eli Katz, Chair of Comms Council UK Council, said: "It is very exciting to be celebrating CCUK's 15th Awards this year, and it is testament to the talent and innovation in our sector to see such a strong shortlist. It is great to see so many fantastic companies represented, and we all look forward to the Awards presentation in September. Good luck to all those shortlisted – you've given the judges a tough job!"
You can purchase tickets to the 15th annual Comms Council UK Awards through Eventbrite.
Comms Council UK Awards 2023 Finalists
Best Communications Provider (SME)
bOnline
Dial 9 Communications
NFON UK
VoiceHost
Sponsored by

Best Communications Provider Enterprise
8x8
Kerv
RingCentral
Vonage
X-on Health
Sponsored by

Best Enterprise Service Finalists
8x8
Bandwidth
Radisys
VoIPstudio
Sponsored by

Best SOHO Service Finalists
3CX
bOnline
Dial 9 Communications
VoIPstudio
Sponsored by

Best Multi-national Service Finalists
8x8
Bandwidth
Pure IP
VoIPstudio
Voxbit
Sponsored by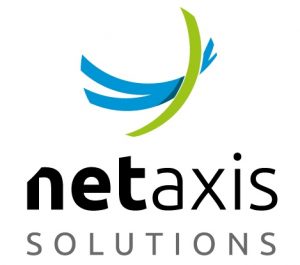 Best Comms Device Finalists
Snom Technology - D713 IP Desk Phone
Sangoma Technologies - P-Series IP Phones
Yealink - Yealink DECT Wireless Headset Series
Sponsored by

Best Comms Application Finalists
Kerv - Compliance Cloud
Netaxis Solutions - Fusion
Radisys - Live Call Translation Application
Sangoma Technologies - Switchvox Cloud
VoIPstudio
Sponsored by

Best Innovation Finalists
8x8 - 8x8 Intelligent Customer Assistant
Kerv - CX Translate
PromptVoice - PromptVoice service
QContact
Radisys - Engage Media Analytics
Sponsored by
Best Industry Enabler Finalists
Fractional Teams
Gamma
Netaxis Solutions
Sangoma Technologies
Voxbit
X-on Health
Sponsored by
Outstanding Contribution Award - to be announced at the awards ceremony
Sponsored by

All finalists can purchase the official CCUK Awards Finalist logo for £100+VAT, email team@commscouncil.uk for more details.