Comms Council UK can officially announce today the finalists of the 13th annual Awards – the first since rebranding from ITSPA. Each year, the Awards acknowledge accomplishments within the Unified Communications and VoIP industry. As with previous years, the 2021 Comms Council UK Awards are sponsored by Magrathea, and this year's winners will be announced at a ceremony at SeaContainers in London on the 30th September.
The award categories for this year include: Best ITSP - Small Enterprise, Best ITSP - Mid-Market, Best ITSP - Large Enterprise, Best SOHO ITSP, Best VoIP Infrastructure, Best VoIP Innovation, Best VoIP Software, Best VoIP Device, Best Multi-National Solution, Best VoIP Wholesaler and the Comms Council UK Hero.
The Comms Council UK board, which is the elected steering group of the trade association, awards the Hero prize to a distinguished person, business or organisation which is assessed to have made an exceptional contribution to the telecoms industry.
Eli Katz, Chair of Comms Council UK Council, said: "Considering the difficulties and disruption of the past year and a half, it is brilliant to see such a large number of high-quality finalists this year, and it will be wonderful to meet them all in-person this September.
"I would like to personally congratulate not just this year's finalists, but everybody in our industry. You have kept us all communicating and the economy going during these tumultuous times, and for that we are forever grateful." 
Tracey Wright, Director of Magrathea, the Comms Council UK Awards sponsor, said: "We are thrilled to be the main sponsor of the 13th annual Comms Council UK Awards. I would like to thank everybody in the telecoms sector for their perseverance and dedication since the start of the pandemic. The Awards recognise your hard work and achievements, and we wish all shortlisted organisations the very best of luck in September!" 
You can purchase tickets to the 13th annual Comms Council UK Awards through Eventbrite, which are on sale now. Sponsorship opportunities are also still open for the Best VoIP Infrastructure, Best Multi-National Solution and Best VoIP Wholesaler categories. If you have any queries about the Awards and sponsorship opportunities, please get in touch with the Comms Council UK Team via team@commscouncil.uk or 020 3397 3312. Further details about Comms Council and the awards can be found at: https://commscouncil.uk/awards/
Comms Council UK Awards 2021 Finalists
Best ITSP - Small Enterprise
Dial 9 Communications
RPS Telecom
SureVoIP
TTNC
Voipfone
sponsored by 

Best ITSP - Mid-Market
Gradwell Communications
TelcoSwitch
X-on
sponsored by

Best ITSP - Large Enterprise
8x8
RingCentral
Pure IP
Kerv Group
TalkTalk
Vonage
sponsored by

Best SOHO ITSP  
bOnline
Dial 9 Communications
Gradwell Communications
SureVoIP
TTNC
sponsored by

Best VoIP Infrastructure
Fuse 2 Communications
Gamma
Netaxis
SureVoIP
sponsored by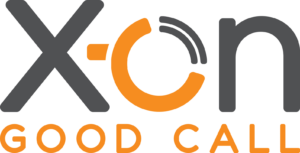 Best VoIP Innovation  
Ciptex RACE
Kerv Group - Voxivo4Teams
Netaxis Engo Fraud Management Service
Pure IP - ReVeal
X-on for Surgery Connect
sponsored by

Best VoIP Software
Kerv Group - Voxivo4Teams
Level 7 Systems - VoIPstudio
TelcoSwitch - CallSwitch Business
Vonage Business Communications (VBC) for Microsoft Teams
Voxbit  - Byphone
X-on for Surgery Connect
sponsored by
Best VoIP Device
Fanvil X4U
Konftel 800
Snom Technology / D335 IP Desk Phone
Yealink T54W
sponsored by 

Best Multi-National Solution
Fuse 2 Communications Global Voice Network
8x8 & XCaaS (Experience Communication as a Service)
Pure IP - Secure Resilient Voice for Enterprise (SeRVE)
NFON AG
Vonage Communications Platform
Level 7 Systems - Voipstudio
sponsored by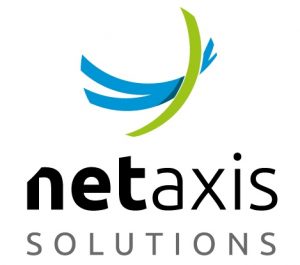 Best VoIP Wholesaler 
Fuse 2 Communications
Gamma
TelcoSwitch
Comms Council UK Hero
sponsored by