The Internet Telephony Service Providers Association (ITSPA) is delighted to announce the finalists for this year's ITSPA Awards, sponsored by Magrathea! Now in the tenth year for the ITSPA Awards, they celebrate the great and the good of the VoIP and Unified Communications industry.
This year has seen a significant number of entries, with 48 nominees across the eleven award categories, including the four new awards to best capture the diverse and innovative offerings of the ITSP community. These include Best Multi-national Solution, Best VoIP Device, Best VoIP Vertical Solution and Best VoIP Wholesaler. The awards ceremony will take place on the 24th May in the vibrant surroundings of the Barbican Conservatory in Central London.
Following the submission of results and written entries across all categories, an independent panel of industry experts have shortlisted the candidates, with a winner for each category decided before the awards ceremony.
We also see the return of the ITSPA Hero Award which recognises an individual or organisation which has made a special contribution to ITSPA or the wider industry.
Eli Katz, Chair of the ITSPA Council commented:
"I am thrilled with the strength of the finalists for this year's ITSPA Awards and it is great to see the full range of the industry's talents represented across our new, revamped categories. The shortlist of nominees at the 10th Awards acts as clear evidence of the high calibre of companies within the ITSP community and I look forward to seeing everyone on the 24th May."
Linus Surguy, Technical Director of Magrathea, the ITSPA Awards sponsor said:
"Magrathea is delighted to be the main sponsor for the tenth ITSPA Awards and to continue our longstanding support for this important industry event. We wish all finalists the best of luck and look forward to the ceremony at the stunning Barbican Gardens!"
Event details
The 2018 Awards will take place at the Barbican Centre in London on the 24th May. Further information can be found here. Tickets for the ceremony, which includes a drinks reception and live music, can be booked here.
The ITSPA Awards would not be possible without the contribution of our Awards sponsor, Magrathea.
2018 ITSPA Awards Finalists
Best Business ITSP (up to £2m)
sponsored by

Hello Telecom
RPS Communications T/A RPS Technology Solutions
SureVoIP
VoIPstudio
Best Business ITSP (£2m-£10m)
sponsored by

Gradwell Communications
Orbtalk
Soho66
Telappliant
Voipfone
Voip Unlimited
VTSL
Best Business ITSP (over £10m)
sponsored by

M24Seven
NFON
TalkTalk Business
Best Consumer/SOHO ITSP
sponsored by

Hello Telecom
Gradwell Communications
SureVoIP
Voipfone
Best VoIP Wholesaler
Gamma
PBX Hosting
TelcoSwitch
Best VoIP Vertical Solution
Antheus – Healthcare system
Ciptex – Hermes for International Contact Centres and BPO's
Hello Telecom – Contrex VoIP
TTNC – Countrywide Business System
Best VoIP Innovation
sponsored by
8x8 - Cloud Contact Centre
Netaxis Solutions – API Orchestrator
Nuvias - Dovetail
RingCentral – Cloud communications and Collaboration solutions
SureVoIP – Customer Portal
TelcoSwitch - CallSwitch
Best VoIP Infrastructure
sponsored by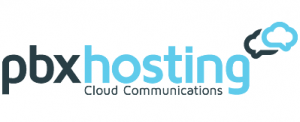 aql – IP network, TDM interconnections and SIP platforms
Gamma – SIP Trunk Service
Netaxis Solutions – NEMO Suite
SureVoIP – Hosted VoIP
Best Multi-national Solution
sponsored by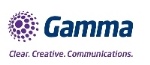 Orbtalk
RingCentral
VoIPstudio
VTSL
Best VoIP Device
sponsored by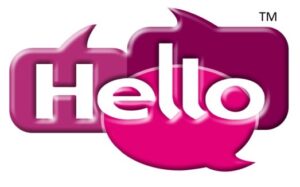 Grandstream Networks – GXP1760W WiFi IP Phone
Panasonic Business – SIP DECT Desk Phone – KX-TPA65CEB/UKB
Polycom – Trio 8500
Sangoma – s series IP phones
Snom Technology – D785
Best VoIP Software
Foehn – Voxivo Cloud Phone System
IPCortex - Keevio
Netaxis Solutions – API Orchestrator
Ribbon Communications – SBS SWe Lite Session Border Controller
ITSPA Hero
sponsored by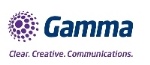 To be announced at the event