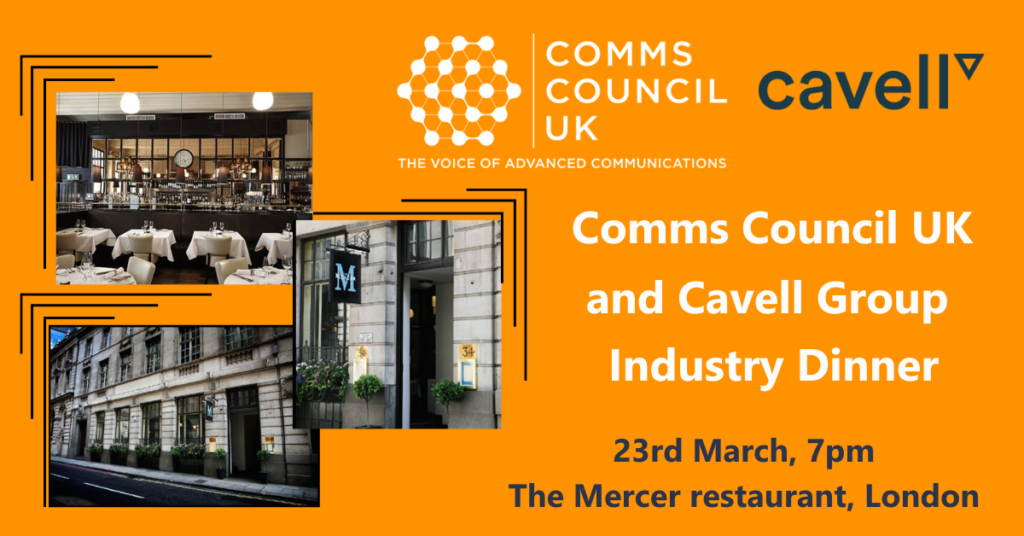 We would like to invite you to our annual industry dinner with Cavell Group which will take place on Thursday 23rd March from 7pm at the private room of The Mercer restaurant at 34 Threadneedle Street, London, EC2R 8AY.
The topic of discussion will be the SME customer experience.
Places are limited so please book your tickets now through the link here. The dinner includes a three course meal and wine.
There are still sponsorship opportunities available for this event, if you would like to raise your company's profile and have a chance to address the attendees during the event, plus enjoy other sponsorship benefits, please email team@commscouncil.uk for the full sponsorship info.