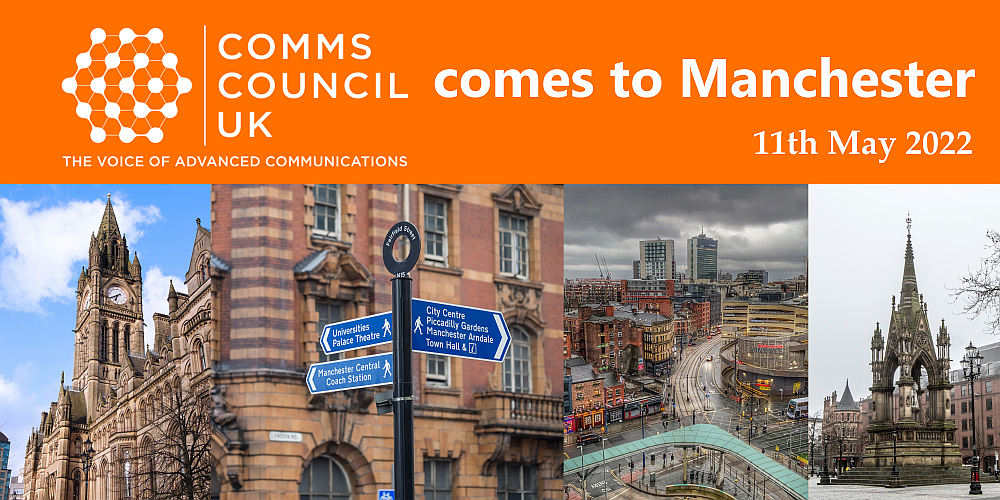 Comms Council UK is delighted to invite you to a special event in Manchester on the 11th May, alongside ProVu, EPOS and Gamma!
We will be hosting a networking drinks at the Mercure Hotel starting in the late-afternoon, followed by our popular Curry Club at the Arnero Restaurant from 7pm. We also plan to hold a mid-afternoon industry discussion and will confirm our plans in due course.
You can book tickets for each event separately or one for the whole day, including discussion, networking drinks and curry dinner.
Book your free ticket here.